Stardog is happy to announce the release of our new and improved documentation! Over the past few months, the Stardog team has been busy migrating our documentation to docs.stardog.com, and in the process, we've added a whole new design, reorganized our content, and added some other notable improvements – with the end goal of a more streamlined and valuable experience for you, the Stardog customer!
Improved navigation and information architecture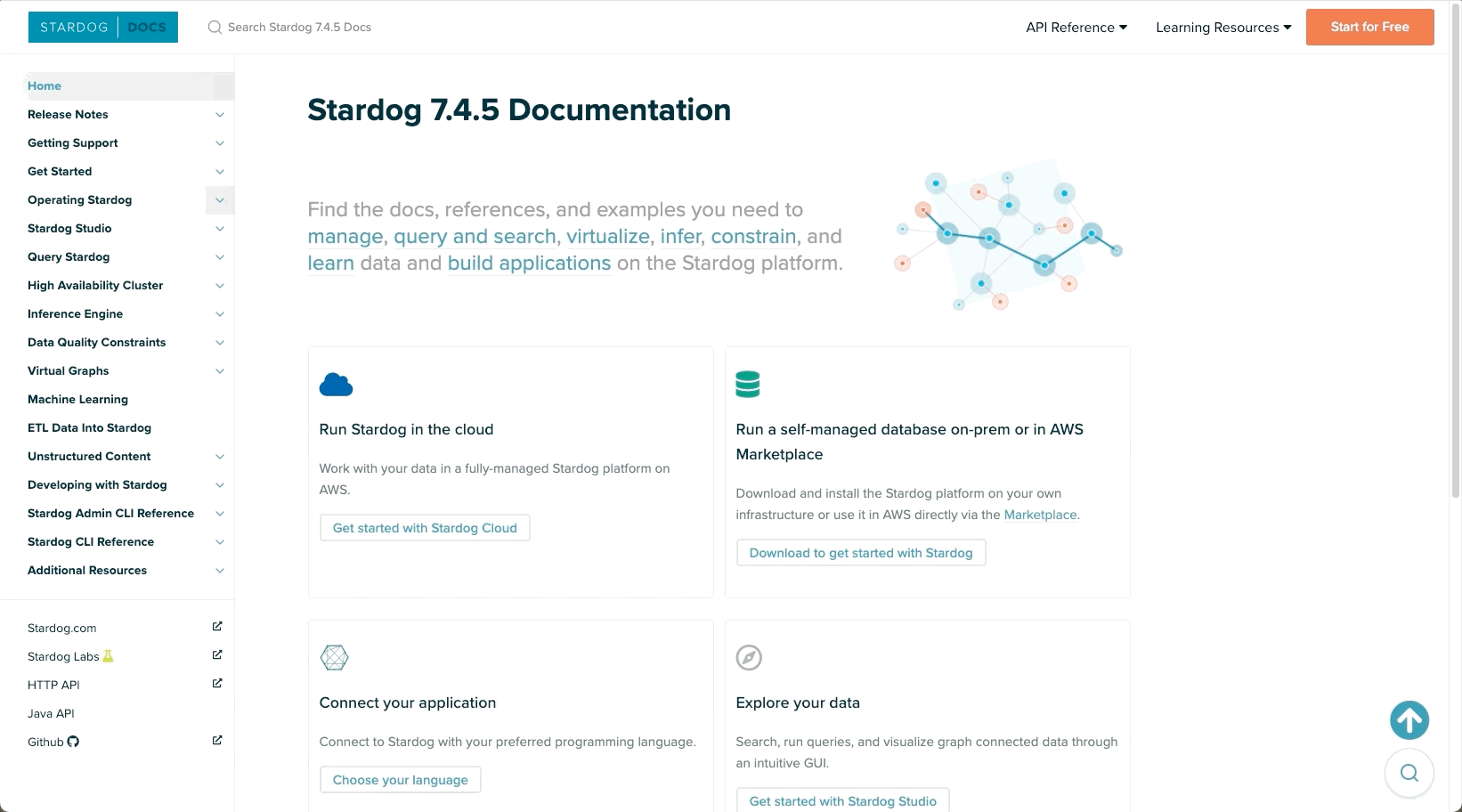 Our new documentation features a nested navigation, bundling related pages together. We've also grouped content in a more logical way so you can easily browse related content.
Integrated search
Our new documentation has integrated search, providing context around the searched term. The search results will show you what page, section within the page, and a preview of the content before and after the searched term is in. This will let you find what you're looking for more easily and more quickly.
New HTTP API documentation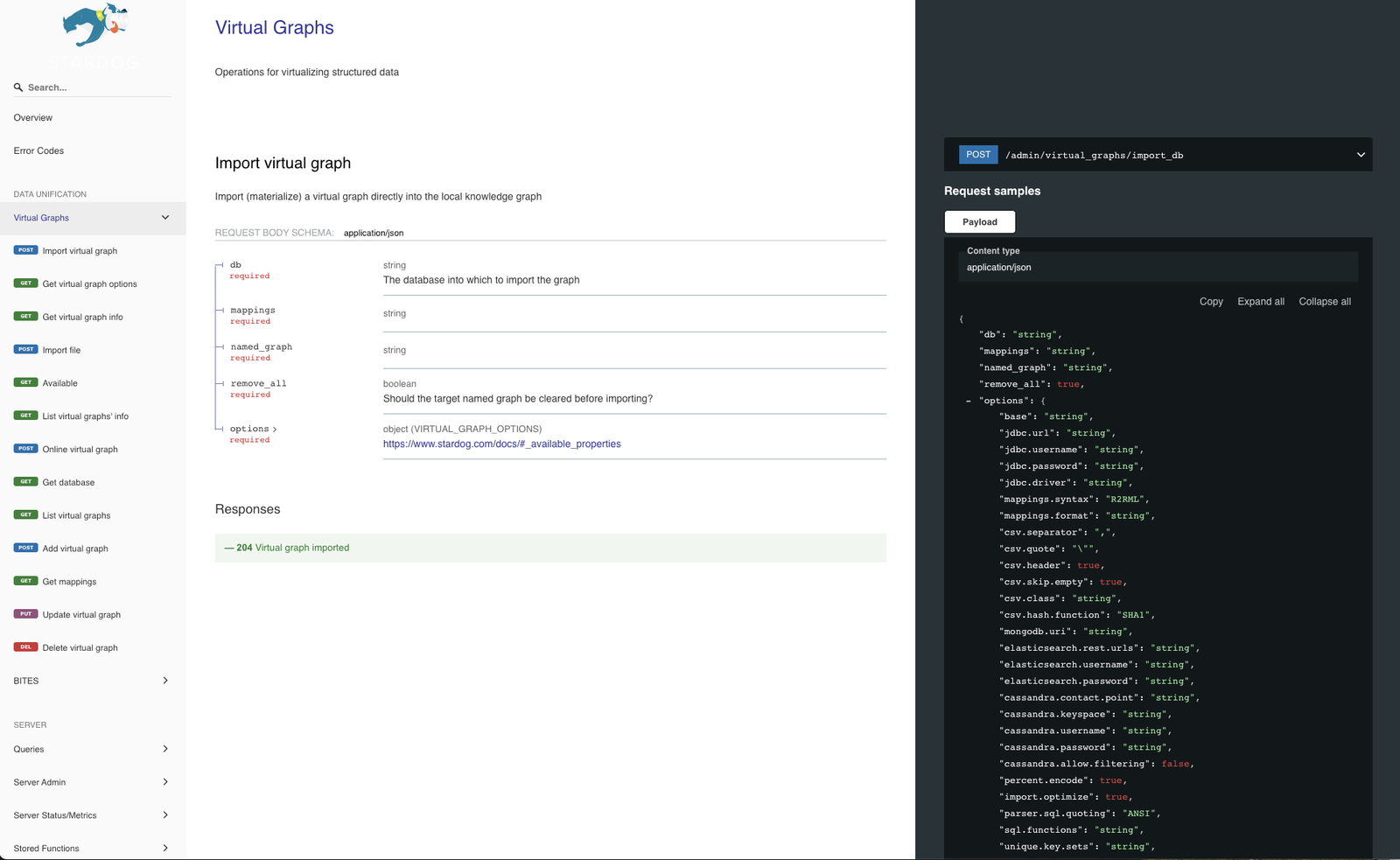 In addition to creating new documentation for the Stardog Platform, we've also updated and enhanced our HTTP API documentation for developers who interact with Stardog using our HTTP endpoints. This API documentation is now generated from our source-code ensuring the HTTP API documentation is up to date and accurate.
What's next?
In the coming months, we're planning on enhancing our documentation - adding more examples, guides, and filling in any existing gaps in the content to better enable our users!
Feedback
We'd love to hear your feedback on the new documentation:
What you like?
What could use some improvements?
Are there any sections of the docs you think could be improved?
Please drop us a note in the Stardog Community site or send an email to docs@stardog.com.