Stardog connects data based on business meaning, regardless of structure or location. Now with our new tool Stardog Explorer, it's easier than ever to search, browse, and understand connected data. No querying, no code — just an intuitive interface that anyone can use.
Explore your data fabric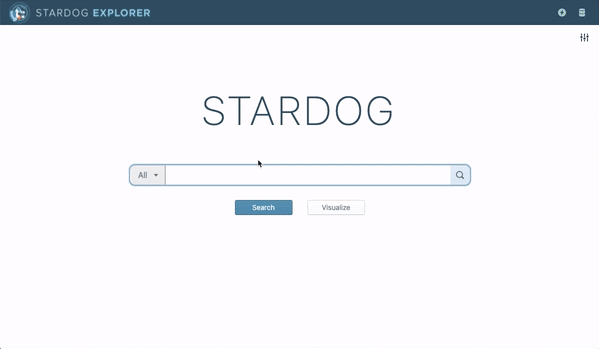 Explorer is designed to speed up your time to insight, helping you find what you need, faster. Search and filter results, then explore related concepts in the side pane. Want to see everything related to your desired result? Expand it into a visualization to uncover new connections to explore.
Explorer also automatically groups and colors concepts, summarizing information so you can easily work with large volumes of data. Take advantage of Stardog's scalability, without suffering from delay or confusion.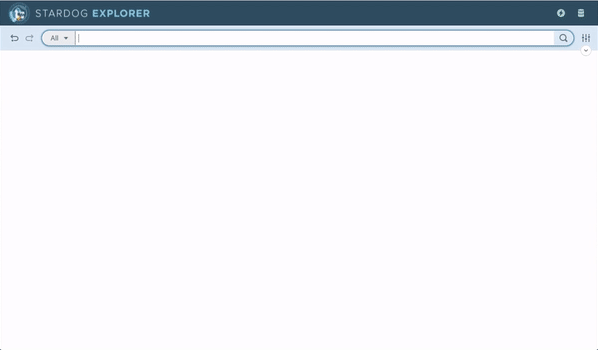 Explorer is more than just a way to explore graph data. Explorer uses all of our core platform's best capabilities, including virtualization and inference. Once you or your colleague has mapped and modeled your data in Stardog, just sign into your Stardog server from Explorer.
As you navigate through Explorer, you're seeing the connections in your virtualized data, whether that data lives on-prem or in the cloud. Now, without moving or copying it your data first, you can truly get a holistic view of the real-world context of your data.
Implicit relationships in your data are also shown in Explorer, thanks to Stardog's best-in-class Inference Engine. With a click, expand relationships to uncover patterns, dependencies, or unexpected insight.
On the roadmap
Our frontend experience continues to expand. First, we built Stardog Studio, an IDE for data modelers, developers, and administrators to build and manage their knowledge graph. With Stardog Explorer, we've now made it easier to share the data fabric with your internal collaborators.
So what's next? We plan to unlock access to data fabric development by providing a visual, no-code interface for mapping and modeling data. This means there will no longer be a need for specialized semantic graph skills to use Stardog. But don't worry, we'll continue to invest in Stardog Studio to serve our power users and admins.
Get started today
It's totally free to get started.
Questions or product requests? Head to the Stardog Community forum to share your thoughts.