Announcing Stardog Designer, a new, visual environment for creating and maintaining your Knowledge Graph. Designer is an application for no-code, visual modeling and data source mapping. Designer makes implementing a knowledge graph much more intuitive, especially for those new to graph databases.
What can you do with Stardog Designer? Let's take a look.
What can you do with Stardog Designer?
Easily model entities and relationships
Visually create a semantic data model through a virtual whiteboard-like experience. Inside a project, just click to add each of your classes. Once a class is created, you can add all the necessary attributes and data types to describe this new entity. Linking classes (or entities) together is easy. With an entity selected, just click to add a link and drag the point of the new relationship until it snaps to the other entity. Give this new relationship a name that describes the business meaning (e.g. a "Customer" "owns" a "Vehicle").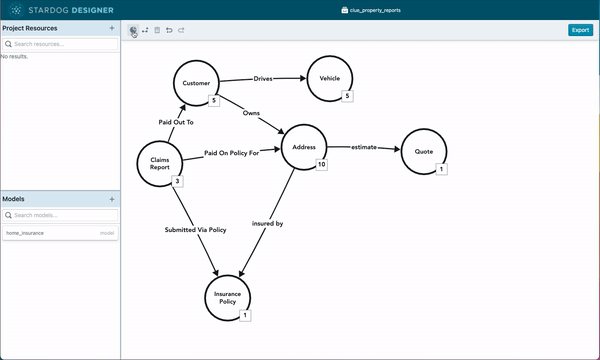 Connect to existing datasources
What's a model without data? Designer makes it easy to connect to existing data sources and add data virtually from data lakes or warehouses. Click to add a new project resource and select from one of the available connections, such as Databricks. Define a scope for the data and specify any additional properties. Use the preview pane to give the data a quick glance before adding to your project.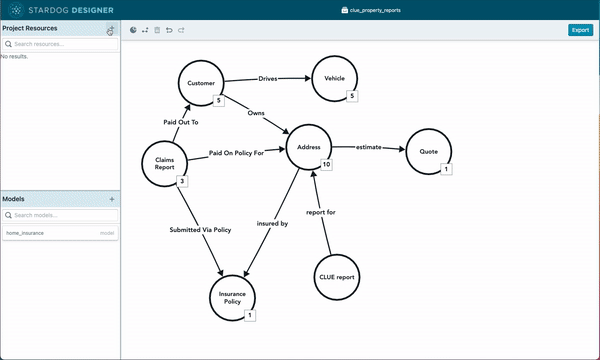 Incorporate additional data from a variety of locations
Designer makes it simple to incorporate data from other data sources and files such as CSV. Once added as a resource, you simply add a link and drag and drop to a class. You give the mapping a meaningful name, specify a data column for the primary identifier, the label, and any other data columns that match the attributes for the entity.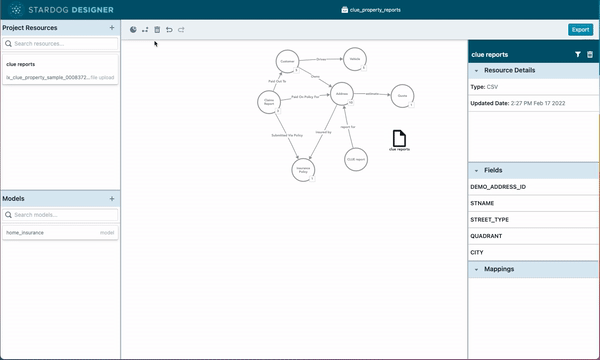 Publish your work
Now with Designer you can publish this project's model and data directly to your Stardog server for use in Explorer and Studio. This is faster and easier than using the command-line or importing from Studio. Designer also allows you to publish directly to a zipped folder of files, including your model and mappings, for your version control system.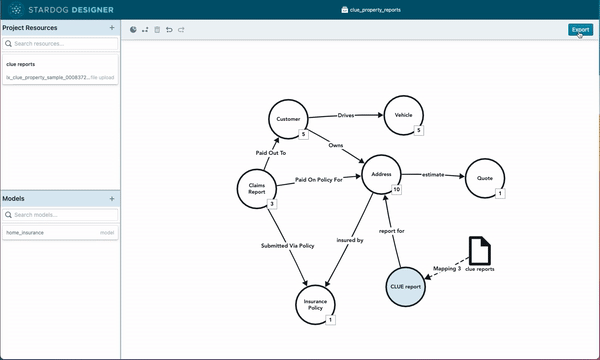 Available now!
Designer makes data scientists more productive by decreasing the amount of time they spend wrangling data, which is currently 65% or more of their time. Because Designer is seamlessly integrated with other applications in our platform, Stardog provides a true end-to-end experience that saves you time.
Stardog Designer is available with the 7.9.0 release and available with a free Stardog Cloud account. Check out Designer today!