Stardog is all about overcoming data silos and making your enterprise data more accessible. NASA is one of our cornerstone partners, and the agency recently bestowed awards on three of our team members supporting America's space program.
This year, congratulations go to Greg Coluni, Kevin Long, and Erin Mahoney for their work supporting NASA's return to the Moon, known as Artemis.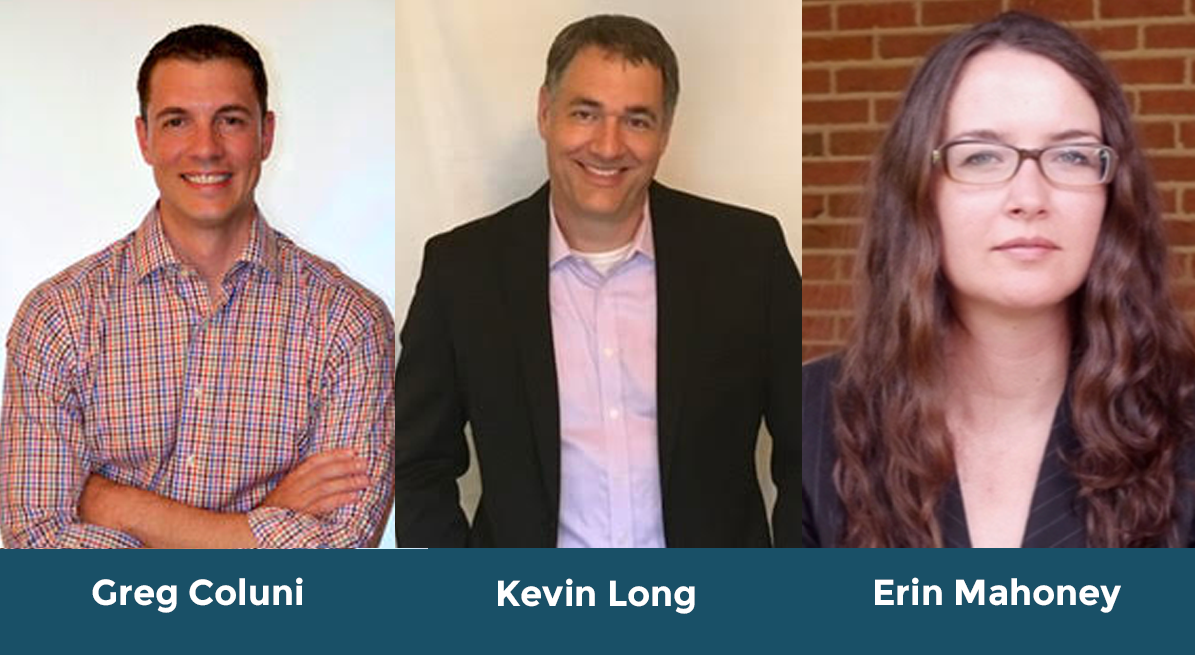 Greg Coluni
The NASA Ames Research Center awarded Greg Coluni the coveted Exceptional Technology Achievement Medal for his work developing a knowledge graph for NASA's Artemis program. The graph incorporates 60 data sources, more than 500,000 data records, and more than 44,000,000 objects and relationships.
NASA's data sources span environments across more than a dozen centers and facilities throughout the United States, which is a challenge faced by most large global orgs. The award cites, "One of Human Exploration and Operations Mission Directorate's most successful digital transformation initiatives considers the knowledge graph a critical component to integrate disparate data across Artemis Programs to enable effective and reliable engineering assessments."
Coluni's award nomination highlights that "Mr. Coluni's technical expertise and knowledge of a wide number of technologies, including standards established by the World Wide Web Consortium (W3C), are significant. He has a rare talent to integrate and expand a wide variety of complex technologies into a unified implementation… providing a reusable architecture that scales to the needs for future missions and expands Advanced Exploration Systems goals."
When asked about the award, Greg said, "NASA's investment to create this Knowledge Graph is really starting to pay off. Feedback from customers has been great; from the process improvements and time saved by the System Engineers to the list of new NASA programs that are eager to participate."
Kevin Long
Secure, collaborative environments are the life of NASA's digital ecosystem. The Ames Research Center awarded Kevin Long's Moon to Mars Development Team with a NASA Group Achievement Award for developing a suite of tools to support Artemis programs that are moving quickly to develop modern systems for a 21st-century human return to the Moon.
Long's team built and customized a collaboration environment for eight Artemis programs and projects. In true Stardog fashion to disregard one-off data solutions, Long led the development for solutions that combine NASA-developed and Commercial-off-the-Shelf tools to create services that embrace the unique needs of individual offices that have shared goals. NASA's nomination cites Long's team with providing a "…game-changing level of integration and interaction between the technical baselines at the element, program, and cross-program levels."
Kevin also added: "I'm lucky to work with an outstanding team of folks who understand both customer needs, how to write code, and the business behind the solutions. We're able to provide custom services that have been reused and repurposed, as mission teams have expanded."
Erin Mahoney
Erin Mahoney leads a strategic NASA team to support outreach and communications for the agency's operations in low-Earth orbit and foundational planning for human missions to the Moon and Mars. NASA HQ recognized Mahoney's contributions with an Unsung Hero Award that commended her for developing products to inform NASA's key stakeholders on the agency's plans to return to the Moon and, one day, send astronauts to the Red Planet.
The award nomination notes Mahoney's expertise in both internal and external communications, citing her work preparing briefings for key NASA stakeholders, co-authoring technical papers, and managing conference panels for senior NASA executives.
"It's an exciting time to be on Stardog's NASA team," said Mahoney. "I'm honored to be trusted with the very intense responsibility of writing and designing materials to communicate something as complex as human spaceflight."
How it All Started
Stardog CEO and Founder Kendall Clark began the relationship with NASA when he and co-founders Evren Sirin and Michael Grove custom-built data analytics applications for the agency in 2006. The relationship eventually grew to focus on Stardog and has grown as more NASA internal constituencies recognized their need for open, standards-based data integration solutions.
"I was born in Houston a few months before NASA landed the first human on the moon, and as a 'hometown space kid,' NASA has always been an organization I admired and esteemed above all others. It has been incredibly rewarding both professionally and personally to partner with "the space place" to pioneer a new approach to data integration while supporting a mission of deep purpose for all humanity."