As you might have heard, Stardog is applying Large Language Models (LLMs) to enterprise knowledge graph technology. So what does this actually mean? Let's check out an example. We've started by applying LLMs, in a technology we call Stardog Voicebox, initially to Stardog Designer. Designer is our no-code, visual environment for data engineers and analysts to connect, map, model, and publish data, and since it's available in Stardog Cloud it's the logical place to start.
The use of Voicebox with Designer helps our users in creating models and mappings. The following sequence of screenshots show how a user interacts with Voicebox in conversational language to create and enhance a data model.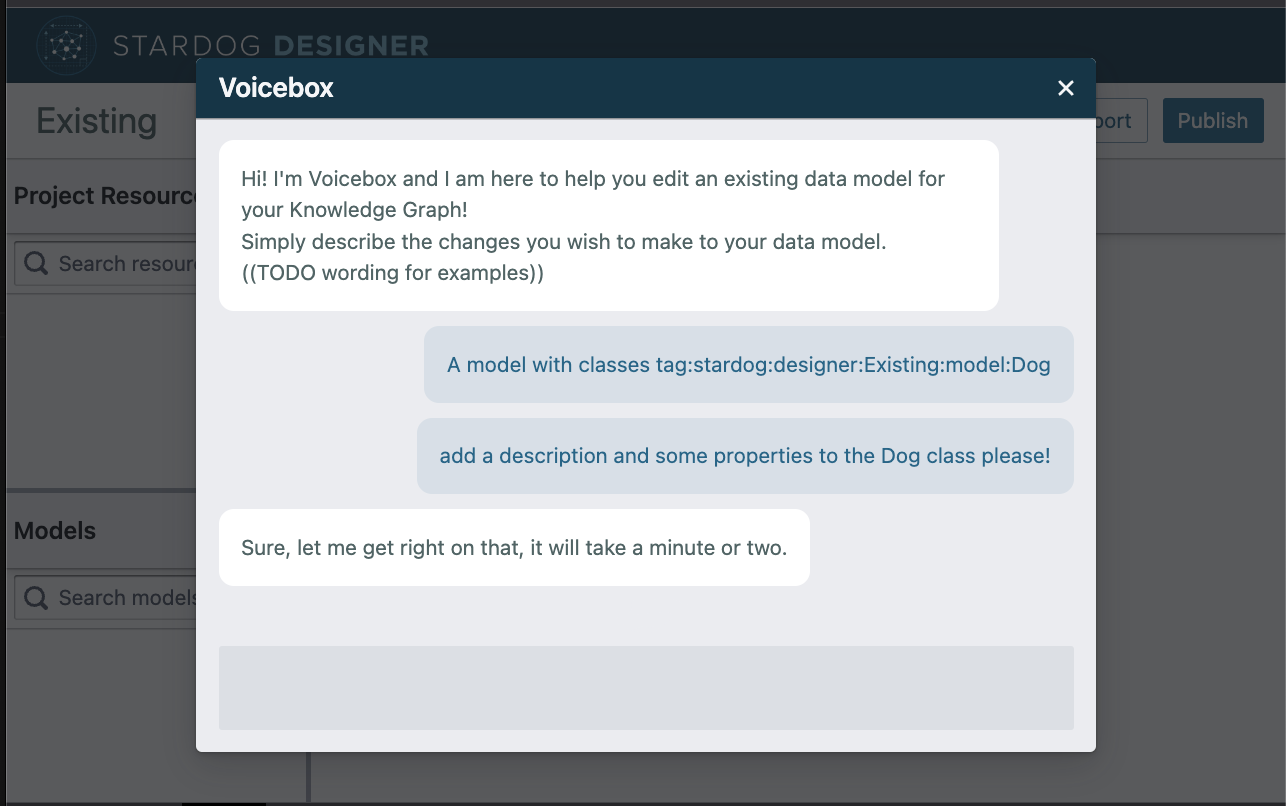 The start of a conversation with Stardog Voicebox about creating a data model.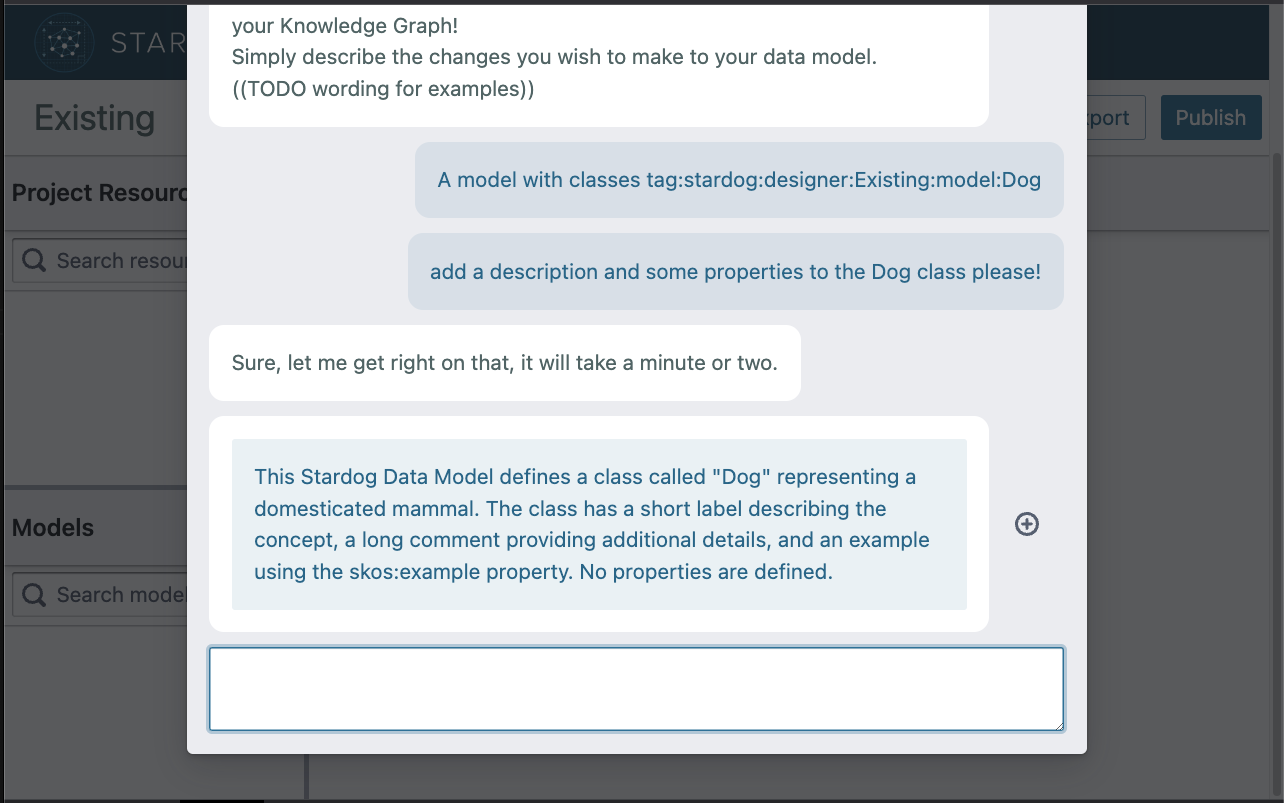 Once described, Voicebox confirms the resulting data model in a short, textual description.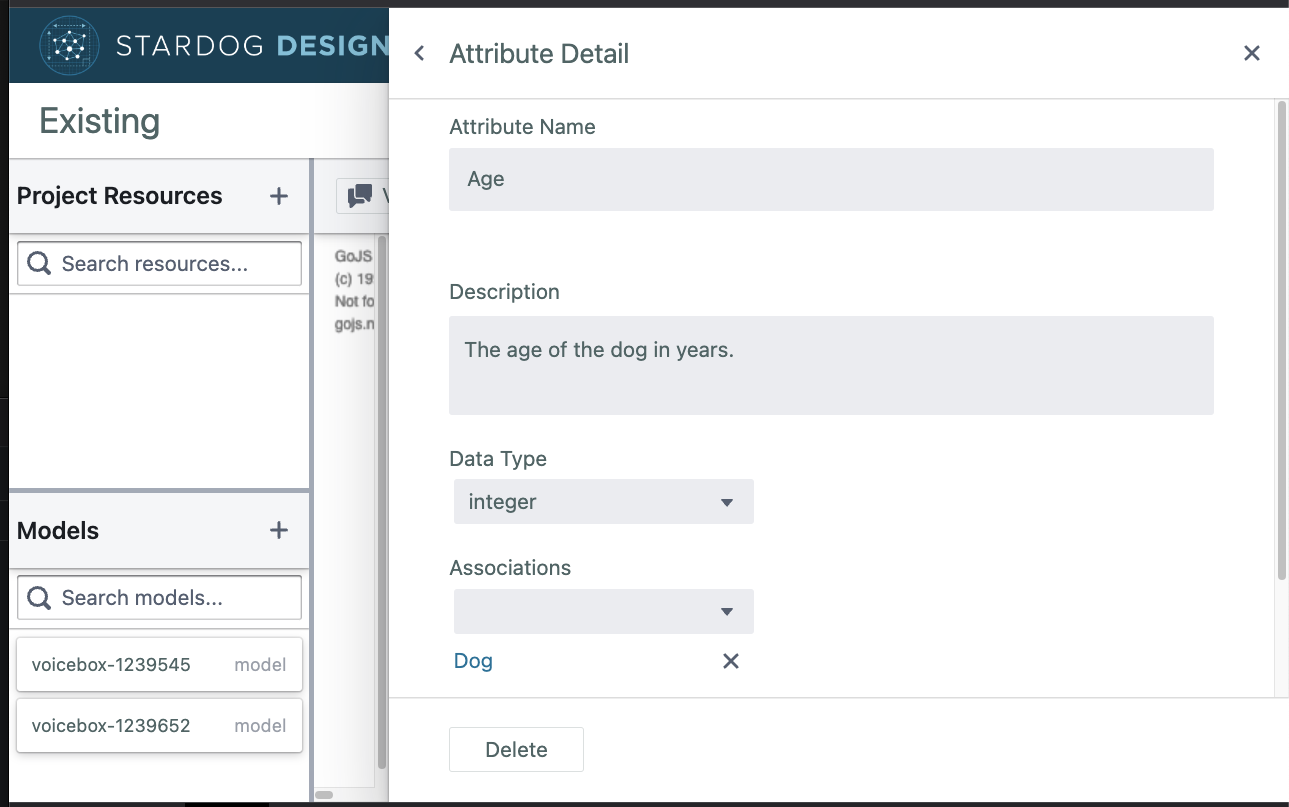 Forgot something? No worries, tell Voicebox what you need and watch it adjust.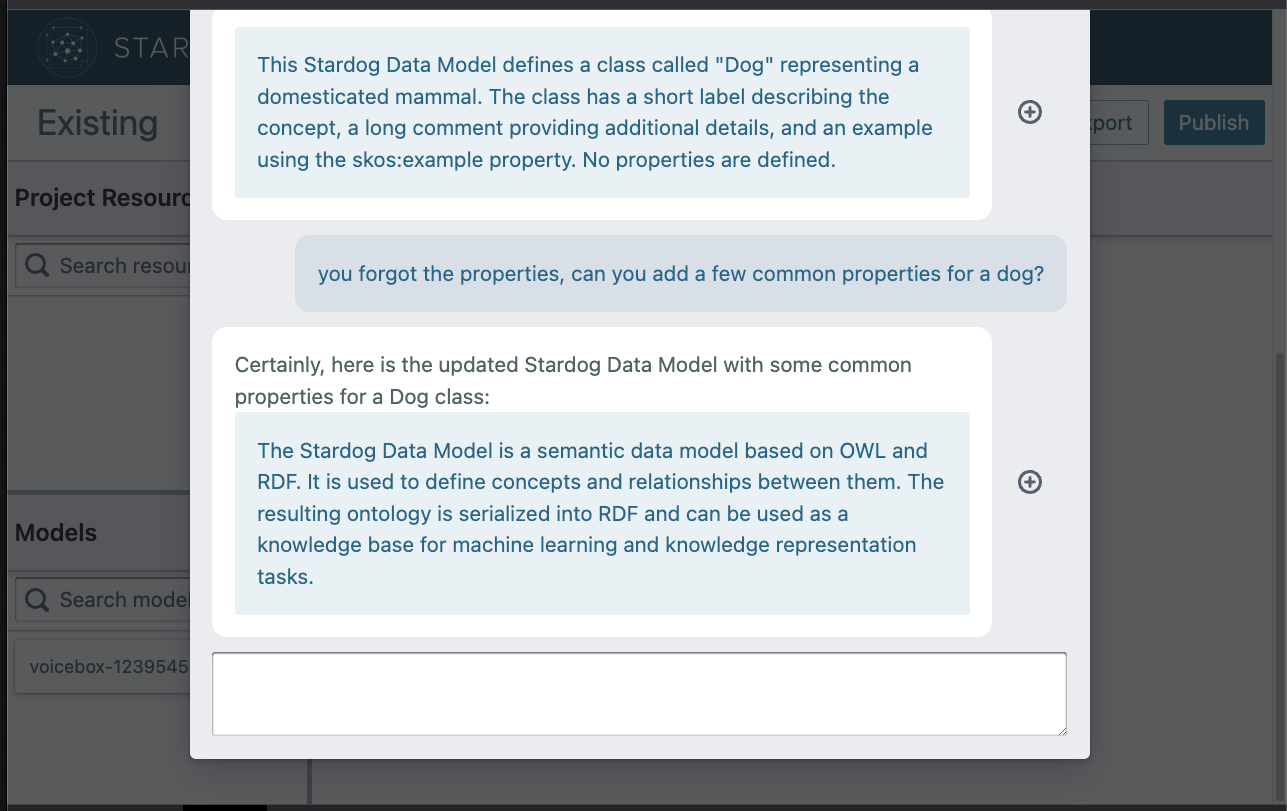 And when a user sees that the model is missing something – in this case, Properties – Voicebox can help quickly update the Stardog Data Model.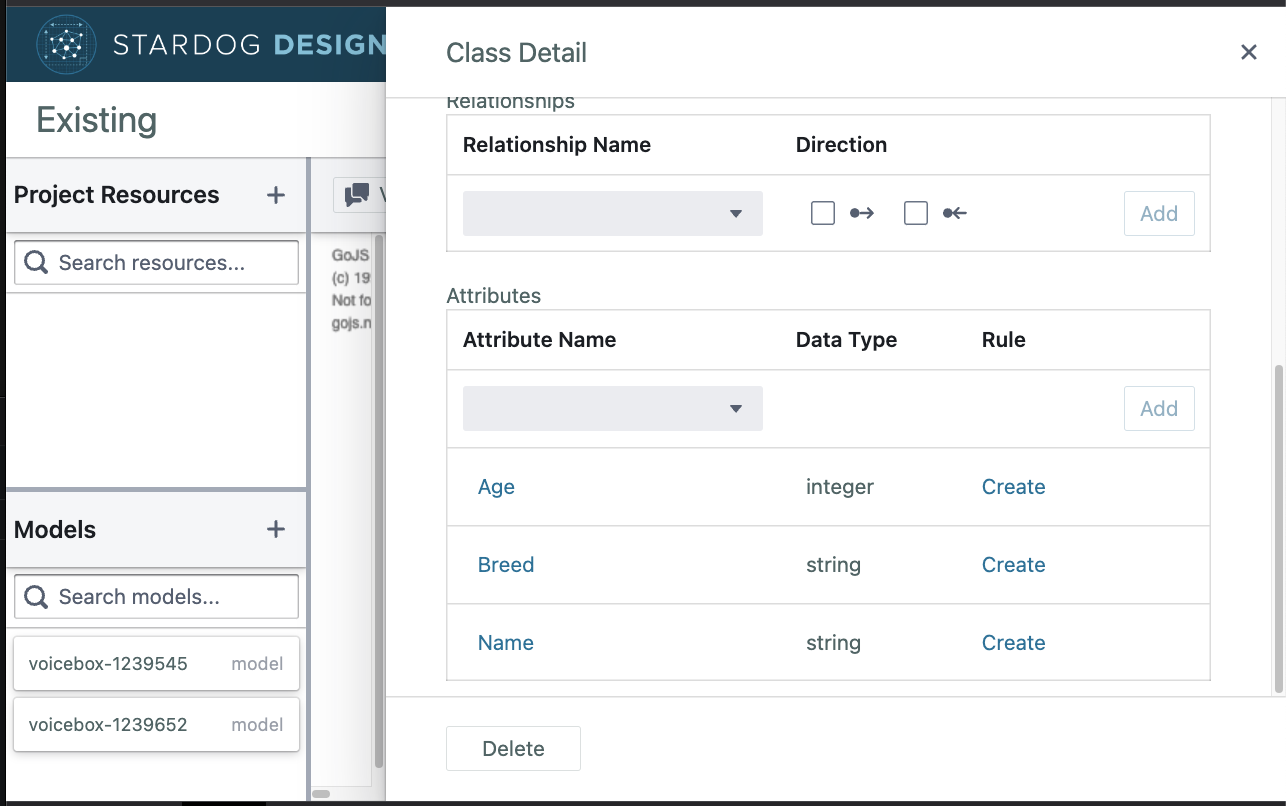 From there, the user is off and running hours, days, or even weeks faster than building a model alone from scratch.
Stardog Voicebox dramatically shortens the time to build your data model as an Enterprise Knowledge Graph and gives human users the ability to focus on their enterprise data and unlock the insight it contains.
Here's an example of a similar interaction with Voicebox:
Come see us at the upcoming Knowledge Graph Conference, where we will be showing off Voicebox and talking more about our plans for the semantic-powered future of data management.